Windstorm Marketing
An IDEA can turn to Dust to Magic depending on the TALENT that rubs against it!
Contact Windstorm
Advertising Solutions
WindStorm Marketing is a full service Marketing Firm in Traverse City, Michigan, with the attention to bring results.
We have 29+ years of marketing experience and the drive and need to deliver successful solutions. We believe marketing is only good if it works! A Client can have an award winning marketing campaign, but if the solution is not met because of it, it should be considered a failure.
WindStorm Marketing can be your solution provider.
Resourceful.  This is one of the words people always use to describe Dean Rose. 
Extremely creative, there seems to be nothing that Dean can't handle.  Whether it is a simple graphic design project to full blown traditional and digital campaign, Dean puts 110% into everything he does.
Growing up in a small dairy farming community in central Michigan, Dean spent his High School Years as an ichthyologist at his Father's Trout Farm.  The hard work at the farm created Dean's strong work ethic with a need to succeed.
Dean received his first marketing job shortly before college graduation as he joined Morse Advertising & Communications in Traverse City Michigan as a entry level Graphic Designer.  With a degree in Visual Communications and a spark of creativity new to the agency, it wasn't long before Dean had learned every aspect of the business and was promoted to Creative Director.
" I learned every part of the company.  I spent a few months editing TV and radio commercials, doing multi-media presentations, all kinds of print design and advertising, media buying and building websites."
As Creative Director, Dean touched every finished project that left the agency and made sure the results were what they had planned for.
Dean lives in Northern Michigan with his wife Holly and has 5 children and is a season ticket holder to Michigan Football.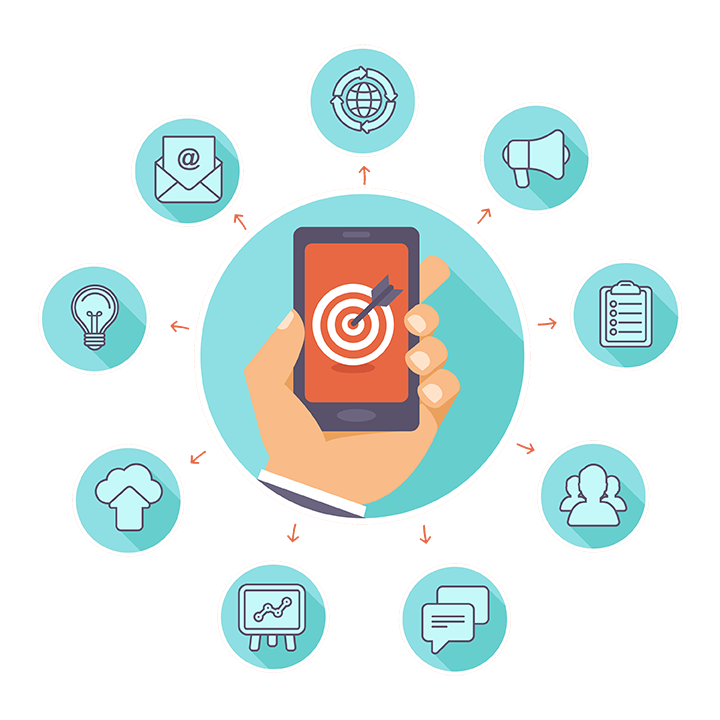 Services
WindStorm looks much deeper into our client's needs than most agencies. With the eye on the long range goal, we wrap our arms around the entire campaign. Most are multi-media approaches that involve traditional media as well as digital and others.
Windstorm does not farm out our services. We build in-house campaigns in the following:
Traditional Media (Radio, TV, Print)
Digital Media (Google, Banner Ads)
Social Media (Facebook, Insta)
Website Design & Implementation
Search Engine Optimization (SEO)
Media Buying & Placement
TV & Radio Production
Direct Mail
Outdoor/Billboards
Consulting
Public Relations
Event Planning